Traveling is fun. Traveling is all about having a great time. But traveling can be a "knotty" affair if you are an environment lover! If you have a strong ecological conscience, it is kind of hard to go crazy on any vacay. A recent survey reveals that although 70 per cent of Americans wish to decrease their carbon footprint, only 18 per cent of them are actually successful in doing so!
So if you're gunning to be counted in the latter group of people, you need to do some serious modifications in the way you travel. Read on.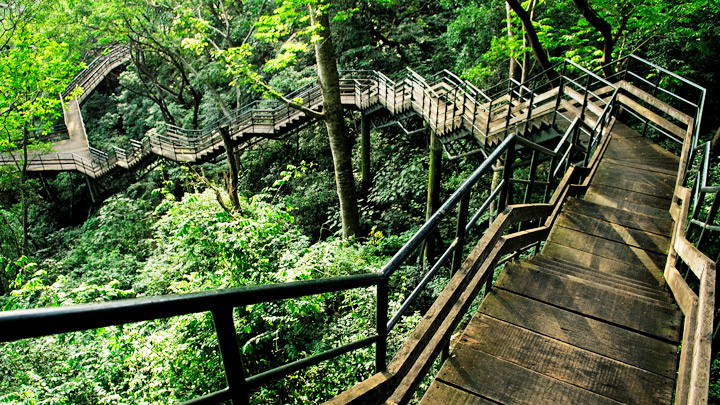 *Get in touch with organisations that are environmentally aware and offer services in planning a green holiday trip.
*No doubt, flying is the best option since it saves time. But if avoided, it will save fuel, which in turn, reduces carbon footprint.
*Eco cottages practice "green living" and provide facilities like organic bed sheets, grey-water recycling, energy efficient lighting, locally grown organic food, and even on-site green vehicles.
*If you're staying at a proper hotel, avoid calling a housekeeper everyday. Just keep the room clean and fix a day for getting those clothes washed that are needed urgently!
*Also, don't be a stuck up and take a cab if you're out exploring a new city. Ride a bicycle or just walk. You'll not only get to cover a lot but also reduce your carbon footprint.